Home
The 2014 Lyn Lake Street Fest and Open Streets Rock Together on June 8th!
After four successful years, the Lyn Lake Street Festival has become a signature community event that celebrates the Lyn Lake brand. It's also a gift to the surrounding communities that support local businesses along the avenues of Lyndale and Lake Street.
The festival returns on Sunday June 8th and moves to a new location in the Garfield parking lot behind The Jungle Theater and Fuji Ya between 29th and Lake Street from noon to 8 PM.
This year's festival  partners with the other premier event on Lyndale, Open Streets Minneapolis, closing Lyndale Ave from 22nd St. to 42 St. for the 4th consecutive year. Pedestrians take over the streets and promenade on bikes, blades, skateboards and strollers between the hours of 10 AM to 4 PM.
This year's Lyn-Lake Street Fest features seven popular Twin Cities bands for an afternoon of non-stop music. Headlining the show will be the Secret Stash Soul Revue (6:00-7:00pm), Rogue Valley (5:00-5:45pm), Dosh (4:00-4:45pm), Toki Wright & Big Cats (3:00-3:45pm), Ginkgo (2:00-2:45pm), Ashley Gold (1:00-1:45pm) and Bunny Clogs (12:00-12:45pm). Dave Campbell of 89.3 The Current's Local Show will be the event's host emcee.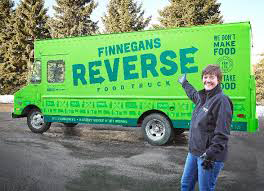 All event net proceeds are shared by three community non-profits, the Blaisdell YMCA, The Lyn Lake Business Association and the Joyce Food Shelf, strengthening the sense of community that's at the heart of our eclectic neighborhood. The Blaisdell YMCA plays a prominent role as a key sponsor for the festival and providing a large part of the volunteers for the day of the event. This year will also feature the Finnegan's Reverse Food Truck. Instead of selling food, Finegans collects food at community events and delivers it to local food shelves.
The Lyn-Lake Street Festival promises to be one of the highlights of the local outdoor concert season this summer in the Twin Cities, free and family friendly. Partnering with Open Streets Minneapolis adds a new dimension to the already festive feel of the Lyn Lake community.  The Lyn Lake Business Association is encouraging businesses on both Lyndale and Lake Street to join the festivities.
Here's something fun that will be going on. Trade a like for a bike, in this case two foldable electric bikes will be raffled off during the festival by sponsor Uptown Eyeswear. He'll trade a raffle ticket for the chance to win one of these cool bikes, and he'll also be cleaning glasses and your cell phone faces during the festival.
For more information about Open Streets, go to OpenStreetsMpls.com
Event Contact
John Meegan
Event Chair, Lyn Lake business owner, YMCA board
612.824.2800  •  john@topshelfinc.com